Guestbook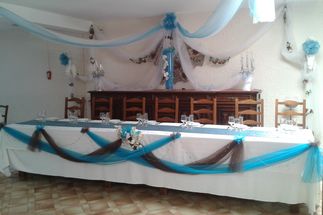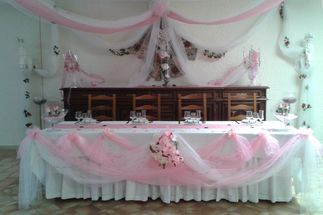 The Villa Quélude has made every effort to ensure that the services offered in your wedding venue correspond to the best you have desired.
Find all the messages from the Guest Book in paper form directly at the Villa Quélude. You can also leave a note here, which visitors will see.
Ludovic et Natacha
Merci pour cette très belle soirée !!!
Tout a été parfait : l'apéro, les plats, le service et surtout l'accueil !! Bravo pour votre écoute et votre gentillesse, c'est l'âme du lieu... sans parler des fleurs.. encore merci.
Michel et Magali

Un grand merci à toute votre équipe pour cette merveilleuse journée qui restera gravée dans nos mémoires et celles de nos invités.
Tout a été parfait.
Ludovic et Natacha
09-07-2016
Eric et Fabienne
Des jardins somptueux, un repas de qualité.
Nous avons passé un très bon moment dans une très belle salle.

Merci
02-07-2016
Nancy et Eric
Merci, Merci, Merci !!!
Un cadre fabuleux, un repas délicieux, un personnel bienveillant, voilà les ingrédients pour un mariage inoubliable.
Bravo à toute l'équipe pour sa gentillesse, sa disponibilité et son organisation au top.

Mille mercis
02-07-2016
Marjorie et Hervé
Un grand merci à tous....
DJ Patrice, le personnel de la Villa Quélude. Tous au TOP !!!

Une soirée inoubliable, une organisation exceptionnelle, encore un grand merci !!!
25-06-2016
Valérie et Pierre
Super mariage !
L'équipe est super !
Le cadre est magnifique

La était super belle, le repas et la soirée au top.
25-06-2016
We invite you to contact us for more details about our services, our wedding room and to discover our estate in Provence near Marseille, Aubagne and Aix-en-Provence.