Our Kitchen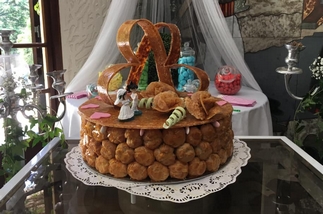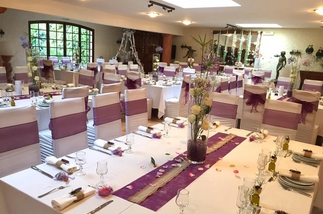 When you come to Villa Quélude, you will discover typical Provencal artisanal cuisine made by Chef Franc, the youngest of the family. Franc produces all the dishes for each reception, as well as the bread and sweets. At each stage of the making, he honors his origins and the quality of the products he chooses from local market gardeners.
As a child, he saw his father Antoine making typical dishes such as poultry alms or parma dodine. It is with great pleasure that these dishes are now the Chef's signature. To be in perfect harmony with its desire for quality work and respectful of the values of the greatest, everything is done by hand, "Homemade". The raw product is carefully chosen, made only from local products, then shaped on site to your plate.
For his part, Marc, the eldest of the family, specializes in desserts and traditional pastry. Thanks to his know-how, he makes all kinds of assembled pieces, wedding cakes and receptions. Do not hesitate to ask for his collection of photos highlighting some of his achievements. The work of sugar and that of nougatine reflect his mastery and his desire to create a tailor-made piece that will make your event unique. Like his brother, he works his products with respect for "Homemade", in which each raw ingredient becomes an exceptional product.
To complete all this work, Luc, the youngest of the family, is the room manager. He ensures the development of the reception room according to your wishes: decorations and light effects, table setting. Present at all times, he ensures the quality of the presentation of the dishes, controls the service and the work in the room, so that each of your guests has a wonderful time.
For further information, please contact us.