Services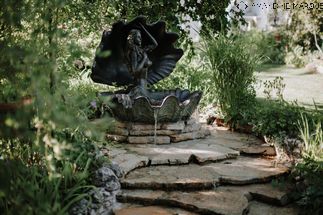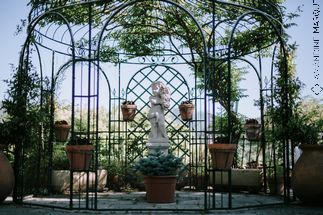 Since 1979, Villa Quélude offers its services on its 5 hectare estate. Over time, we have met many competent businesses that help you make your event unique.
Among them, we regularly see the same photographers, decorators, DJs and evening entertainers etc ...
We have selected below the companies we most appreciate and who are used to working with us. Of course, you are free to choose yourself from other providers that are not in this list.
Photographer
Jacques Azoulay - Sasa Productions
Corporate Film - Wedding - Institutional - Broadcast - video reportage - web series - Capture - filmmaking - Corporate - incentive - video editing
+33 (0)6.61.45.70.28
www.azoulay-video.fr
Amandine Marque
+33 (0)6.19.83.38.03
www.amandinemarque.com
---
Animations
Duo once upon a time
As a chorist for different artists or singer in orchestras, Elodie Balestra has managed to live music since her majority. Wishing to start a solo career, the pretty blonde 32 years old presented at The Voice 2012 with the very difficult All by myself of Céline Dion. A success that opens the doors of the craziest adventure of his life. Since 2014, she has created a group in duet with Stephane Serino, DJ and singer to animate any kind of evenings.
https://www.facebook.com/Duo-once-upon-a-time-556423004549746
Eric Gaubert
+33 (0)6.87.73.70.91
sosclown.free.fr
---
Furnishings and Decorations
So.in
Your event may be the best it is, if it is in a setting too daily, it will lose its festive dimension. Our job is to create atmospheres, to plant ephemeral decors interior and exterior by passing by the art of the table while being attentive to your wishes.
The value of our work is to make your moment of celebration and reunion a wonderful unforgettable memory.
+33 (0)6.01.76.95.75
www.so-indecor.com
---
Hairstyles
Chantal Coiffure
Our salon, located in Marseille, specializes in bridal and evening hairstyle: high, low or side bun ...
Even if you have short hair, with a hairpiece rental, we can realize your bridal or evening hairstyle. Chantal will be happy to realize with you the hairstyle of your dreams ...
And before the big day, we invite you to a trial session offered!
Our team also offers the services of the show: cut, wicks, color, smoothing, tie and dye
+33 (0)4.91.44.93.26
www.chantalcoiffure.fr
---
Rental of prestigious vehicles with driver
Diamonds Limousines
+33 (0)6.12.68.69.90
-
+33 (0)4.42.62.36.25
Come to visit the Villa Quélude to present our services in greater detail and to speak together about the different solutions that we propose to you.