The Domain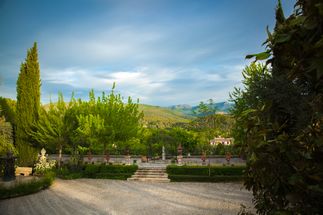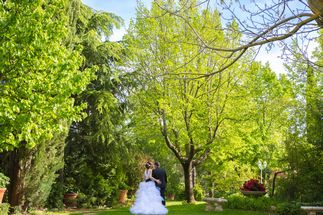 The Villa Quélude is born from the desire to combine our culinary know-how, pastry and caterer, in a unique place that can accommodate, in our reception room, the events of your life, baptisms, communions, weddings, family celebrations, evenings ...
Thus in 1974, the first stone was laid and in 1979 we left Marseille to join Auriol and this area of ​​5 hectares typically Provençal, which we develop each year.
Living year-round on the estate, we maintain and evolve the Villa and its exteriors, in order to be as close as possible to your expectations and your requests.
To better situate us, we are facing the massif of Sainte Baume, after the village of Auriol in Bouches-du-Rhône and before that of Saint Zacharie in the Var, near Trets, Roquevaire, Bouilladisse and Of Cassis. This place is in full nature, while being accessible directly by highway and less than 20 minutes from Marseille, Aix-en-Provence and less than 10 minutes from Aubagne.
Do not hesitate to contact us and come and meet us to visit our estate and our wedding hall.
To find us better, the GPS coordinates are :
Latitude : 43.3768422
Longitude : 5.6530666